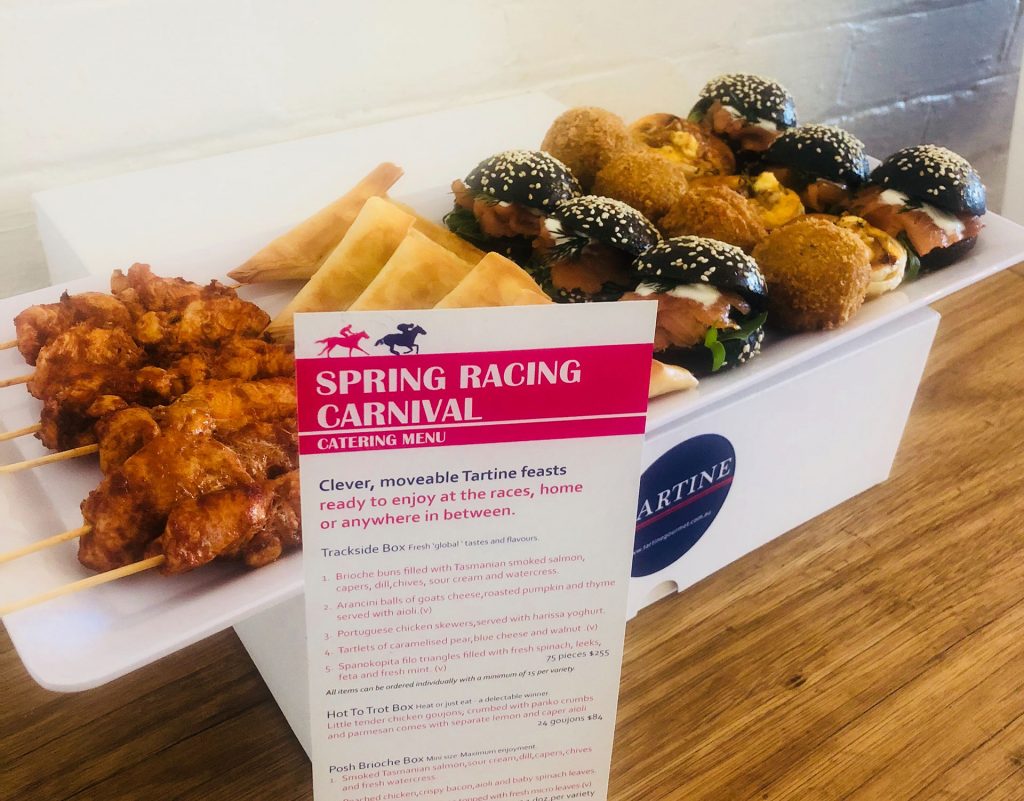 Safe bet, sure thing and you're on a winner are some of the cliche terms, that come into prominence for the Spring Racing Carnival.
At Tartine we are no different. Although how about Fashions, Fascinators and Food?
Pick A Box
When we talk about lifting the lid on racing ,this refers to our special and stylish Spring Racing Hamper Boxes.
Luxe Contents
The delectable contents are all about: taste,ease of handling and ready to serve freshness.
No Drips
For the sake of your clothes we avoid items that drip, fall apart and dry out.
Experience Counts
Tartine would say that after many Caulfield and Melbourne Cups it's a case of 'horses for courses ' ( cliche).
See Tartine's Spring Racing Catering Menu